When deploying a network, many people may hover between the wireless router and Access Point(AP) and don't know how to choose the right one. In this article, we will talk about their difference. Now let's get started with what they are exactly!
Part I. What is wireless router and Access Point(AP)?
The wireless router is also called "Fat AP". It generally means the family wireless router with wireless coverage for users to access the Internet. In addition to wireless access, it also provides two interfaces of WAN and LAN. It supports NAT, DHCP server, DNS, and some security services such as VPN access and firewall.
Wireless Access Point(AP) is also called "Fit AP". It's the access point that mobile computing users access wired networks, which is mainly applied in family broadband, interior buildings and parks. Generally, wireless AP can cover tens of meters to hundreds of meters. Most wireless AP has AP client, enabling wireless connection with other APs so as to extend the range of coverage.
Part II. Wireless router vs Access Point(AP), what's the difference?
1. Connection
The wireless Access Point(AP) should connect to the Internet with the help of AC products. Then, it can transfer the wired network into the wireless network. That is to say, wireless AP is the bridge to connect wired and wireless networks.
The Wireless router is a combination of AP and broadband router. With the help of the routing function, it can realize Internet connection sharing in the home wireless network. It can also be considered as a repeater to connect the broadband network to the home wall. The signal is forwarded to nearby wireless network devices (laptops, wifi-enabled mobile phones, and all devices with WiFi) through the antenna. In other words, wireless router can directly transfer wired network into wireless network.

2. Application Scenarios
Wireless AP is often used in medium and large-scale wireless network construction with a certain number of wireless APs and AC products. It's always applied in large shopping malls, supermarkets, scenic spots, hotels, corporate offices, etc.
Wireless router is usually employed in small wireless network construction, which can work independently without AC and other products. Wireless router is always used in family network or SOHO.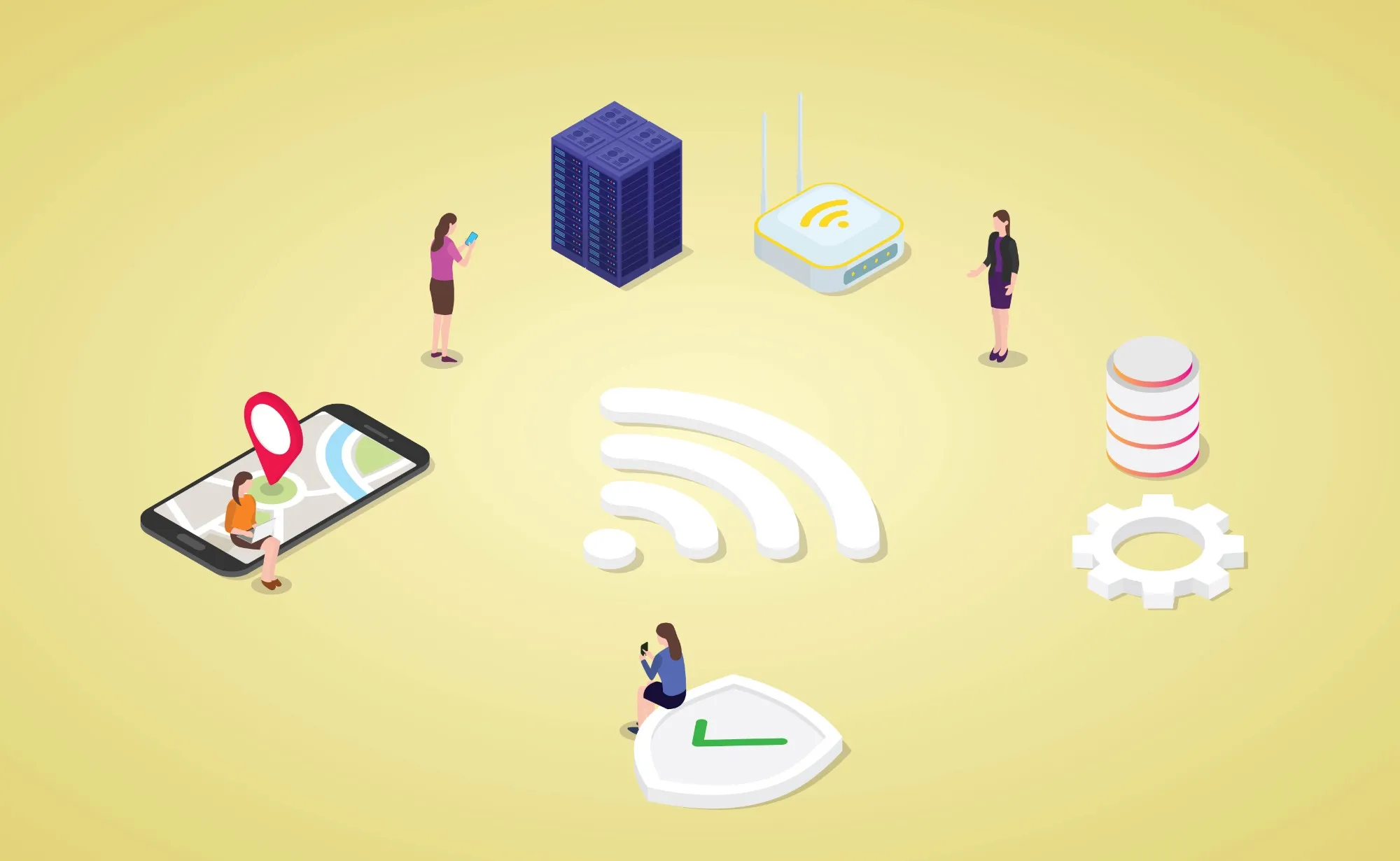 3. Performance
Unified management of AP is allowed with the aid of AC. Thousands of APs can be managed uniformly and roaming is feasible. The covering area of the wireless network will be larger when the network is promised not to drop.
As for the wireless router, it doesn't support centralized management, which requires configuration one by one. The process of configuration is cumbersome. Besides, roaming is not allowed. Therefore, there is limited coverage area. The network is prone to disconnection.
4. Security
Wireless AP adopts multiple authentication methods and increases the detection and processing mechanism, which greatly improve the security of network.
Wireless router uses traditional encryption and authentication methods to promise security.
Through the above comparison, wireless router is more applicable to small areas. Wireless Access Point(AP) would fit in larger network deployment. All in all, it depends on your demands to choose the wireless AP and wireless router. Comment below if you have any questions!