The 2019 Shanghai International Marathon kicked off on November 17. At 7 AM, after the starting guns, Mr. Warren Rao, the company's deputy general manager, and 38,000 runners from 85 countries and regions around the world set off from the Bund Jinniu Square to experience the beauty of Shanghai city and witness the achievements of China's modernization development. At the same time on the same day, VSOL family also organized 12 persons long-distance running group on the biological island of Guangzhou. A half-marathon race was held at the biological island, which started with Mr. Rao in the Shanghai scene at the same time.
In Shanghai, despite the sudden invasion of hot weather, Mr. Rao still insisted on completing the marathon under the hot weather. In Shanghai, Mr. Rao always walks through the streets and alleys of Shanghai, while experiencing the marathon spirit and feeling the lovely scenery on the banks of the Huangpu River.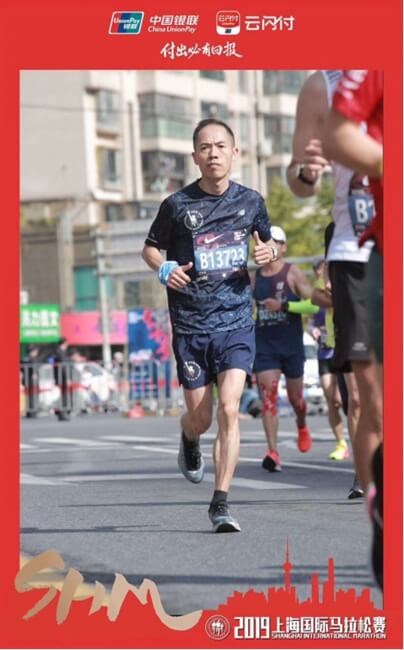 The chairman of VSOL company, Mr. Chen, personally led the core group's running group in the biological island where Xiaozhou Village is located, running around the island, just like the "Treasure Island" Taiwan in the blue Pacific Ocean. Here is the natural scenery of the Pearl River, the best running point, the iconic running point - also the paradise of the legendary long-distance runner: Guangzhou International Biological Island.
Participated in a long-distance running of 12 people, 12 meaning to celebrate the 12th anniversary of the founding of VSOL. The 12 long-distance runners jointly completed the feat of running Xiaozhou Village on the biological island. On the way, how beautiful the Xiaozhou Village route is, and the Pearl River on the roadside is so beautiful. The event also had "small motor" volunteers on the track to replenish energy and refuel for the runners to ensure the smooth completion of the event. The beautiful biological island, witnessing the persistence of the VSOL family , every drop of sweat, all in order to constantly surpass themselves and become a better self.
This VSOL marathon event was successfully completed. I wish that the VSOL will run farther and more wonderful in the future.