By Damon Watson |
13
December 2022 |
0
Comments
Why should you Choose V-SOL LTE CPE XMC1841?
V-SOL CPE XMC1841 is a 4G smart CPE with four 4dBi high gain external antennas, which provide solid wireless signals and fast speed. Without exaggeration, the CPE has passed a series of powerful tests. Part of the tests is shown in the images below. Now let's review the test in terms of three aspects including hardware design, system solution, and reliability test to see what CPE performs excellently.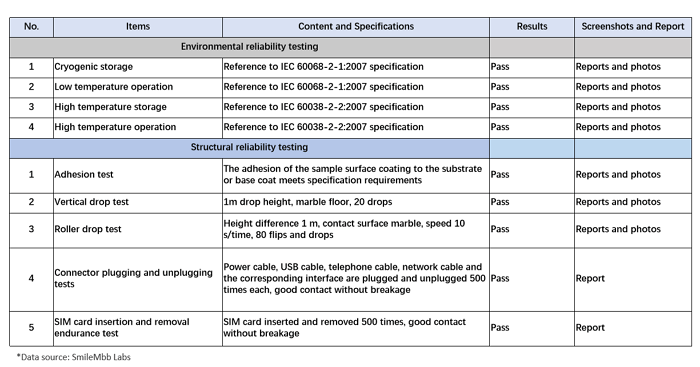 1. Hardware design of LTE CPE XMC1841
The shell adopts double-color Injection mold with high-quality original maternal. In order to promise quality, a series of tests are carried out as below.

Test: Alcohol friction for housing surface:
●
Hundred of times alcohol friction on the silk print icons of the housing;
●
Use a sharp blade to draw 10×10 small grids of 1mm×1mm on the surface of the housing.
Test results: PASS
●
No obvious fading on the coating surface and the bottom material is not showing
●
No peeling on the housing surface coating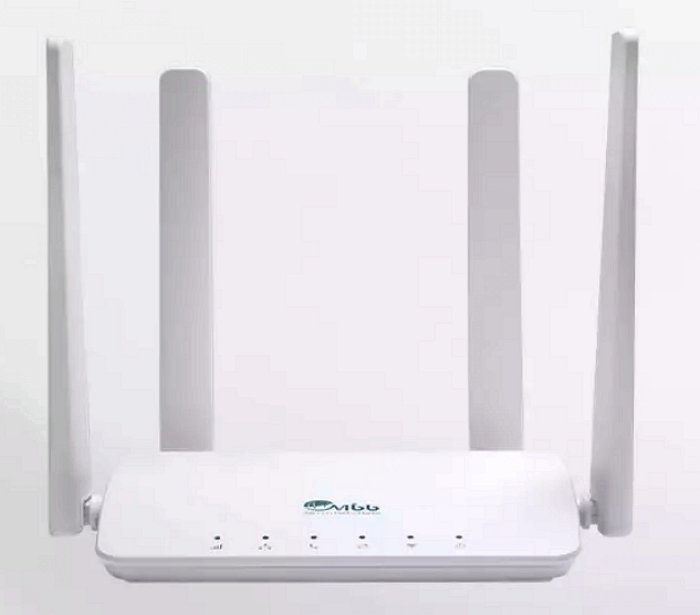 2. System design and performance of CPE XMC1841
The partition layout of the components is well-designed, which ensures the high performance of the 4G CPE.
As shown in the following image, compared with other brands of CPE whose wires of WiFi and LTE antennas connect overhead and disorderly, the deployment of all wires and components of CPE XMC1841 is orderly, which leads to stable and strong signals and less interference. What's more, for the main functional modules (such as communication modules, WIFI chips, voice, and network port chips), the back of the PCB board adopts an exposed copper design to improve the heat dissipation effect, reduce the temperature rise, which improve the working stability of the device and prolong the life of the device.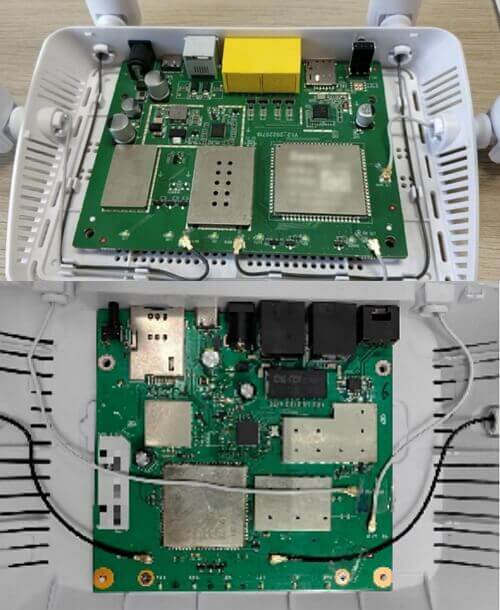 3. Performance Test
WiFi Test
The WiFi performance of the XMC1841 and other brands of CPE has been tested and below is a comparison. The WiFi of CPE XMC1841 can pass through 3 walls. The maximum straight-line distance that the signals cover can reach 70m.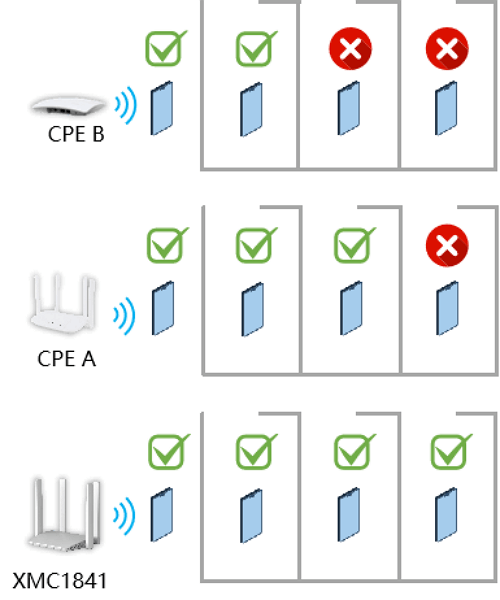 Vertical & Roller Drops Test
●
Vertical drop test: 1m height, marble floor, 20 drops
●
Tumbler drop test: 1m height, marble floor, speed 10 s/time, 80 tumbling drops
Test result: The structure, function and performance are kept intact. The shell is not cracked or chipped.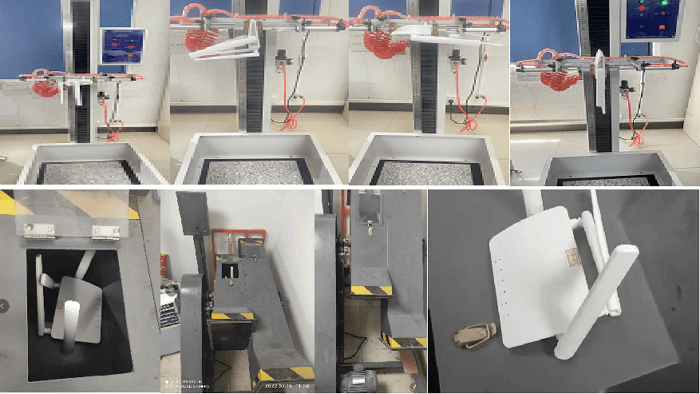 Plug-in Test
The table shows the plug-in test of the interface and the plug. After 500 times tests, all components are normal.

Environment Reliability Test
The CPE is separately placed in the environment of -30℃ and 80℃ for 4 hours, it still functions normally with proves that the CPE supports wide working temperatures with great storage and operating ability.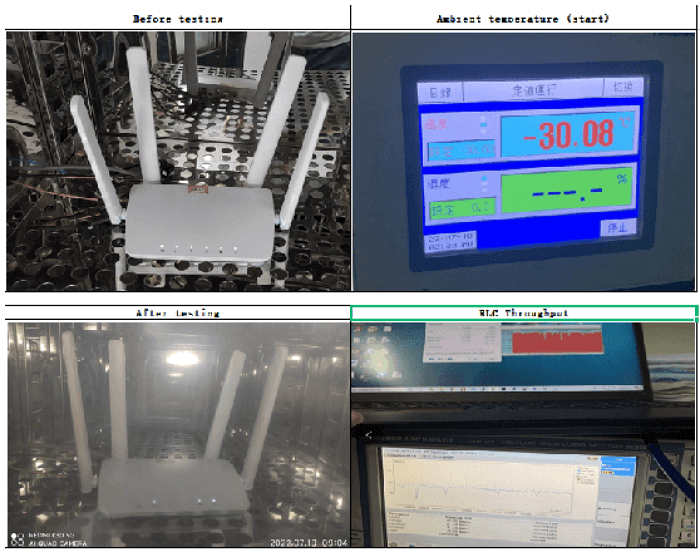 Stability Test
This test Includes repeated power failure test 5000 times, 24 hours of repeated on/off test, live network for a long time (100+ days) stability test, Web automatic click over 2 weeks of pressure test, 2 weeks of large flow pressure test, 50 thousand times of Flash memory continuous read/ write test. Through repeated random testing, the CPE is proven that it's reliable and functions normally.

Network compatibility Test
Verify the LTE CPE operation performance under the test in the actual network environment including urban, suburban, low-speed mobile, high-speed mobile, weak signal, switching area and other scenarios. After testing, we can know that XMC2841 is sable without dropping.
Other features: Special PCB antenna
There are 4*5dBi PCB antennas, supporting all LTE frequencies with powerful signals. The following images demonstrate the difference between XMC1841 and other brands of CPE in WiFi antenna and LTE antenna.
Many more tests are carried out to promise the quality of LTE CPE XMC1841. For example, LTE RF test, repeated on/off test, flash memory read and write test, etc. Which one 4G LTE CPE would you like to learn? Comment now!
Leave a Reply
Your email address will not be published.Required fields are marked. *